This month, several of our in-house staff members travelled across eastern China. Their mission? Educating researchers about scientific writing and publishing.
After a quick stop at the Beijing office of AAAS (one of our partners in publishing), they headed to Dalian. There, Accdon co-hosted the "Journal Development Strategies Symposium" with the Chinese Academy of Sciences (CAS) at the Dalian Institute of Chemical Physics, featuring a talk by Science Advances Associate Editor and CAS member, Professor Xueming Yang.
Their final stop was the Qingdao Resource Chemistry and New Materials Research Center of the Lanzhou Institute of Chemical Physics (LICP), where invited speakers presented seminars about effective science writing. One of our in-house staff members, Clark Holdsworth, spoke about the effective use and presentation of statistics in scientific manuscripts. Approximately 180 researchers attended the Qingdao seminars, some even commuting two hours to participate!
We're proud to say, "Mission accomplished!" Please enjoy a few photos below.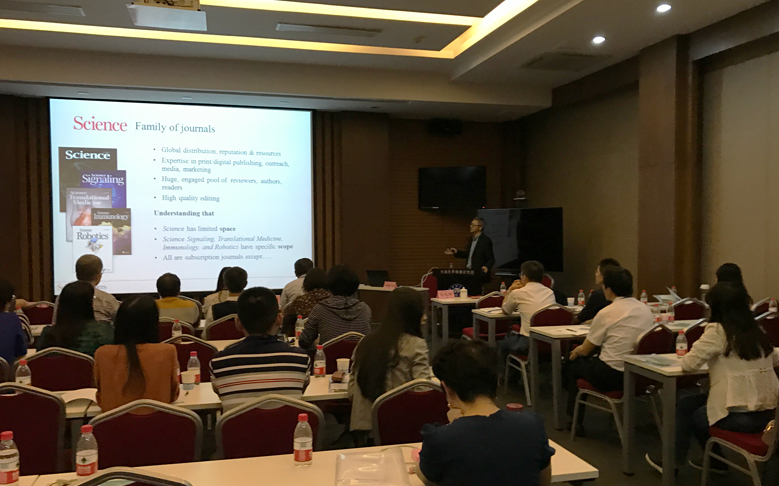 Prof. Yang speaks in Dalian.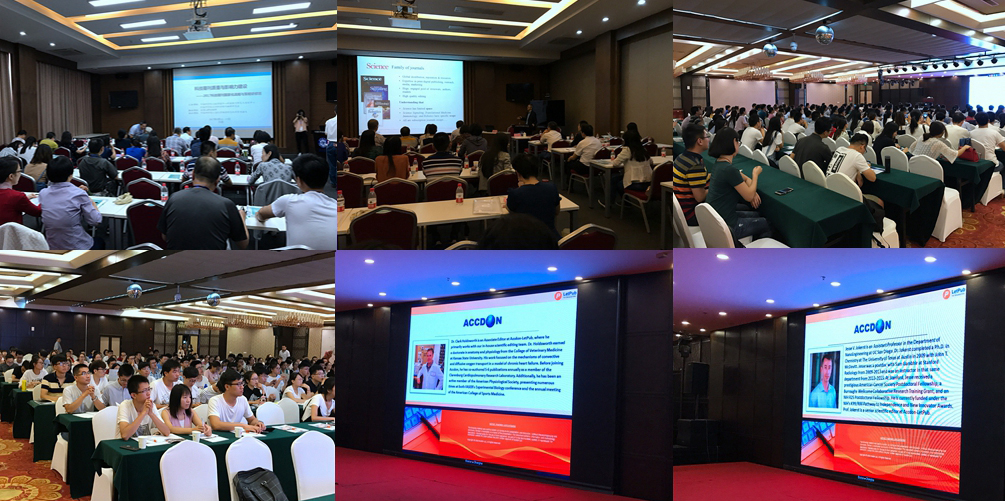 Eager to learn in Qingdao.