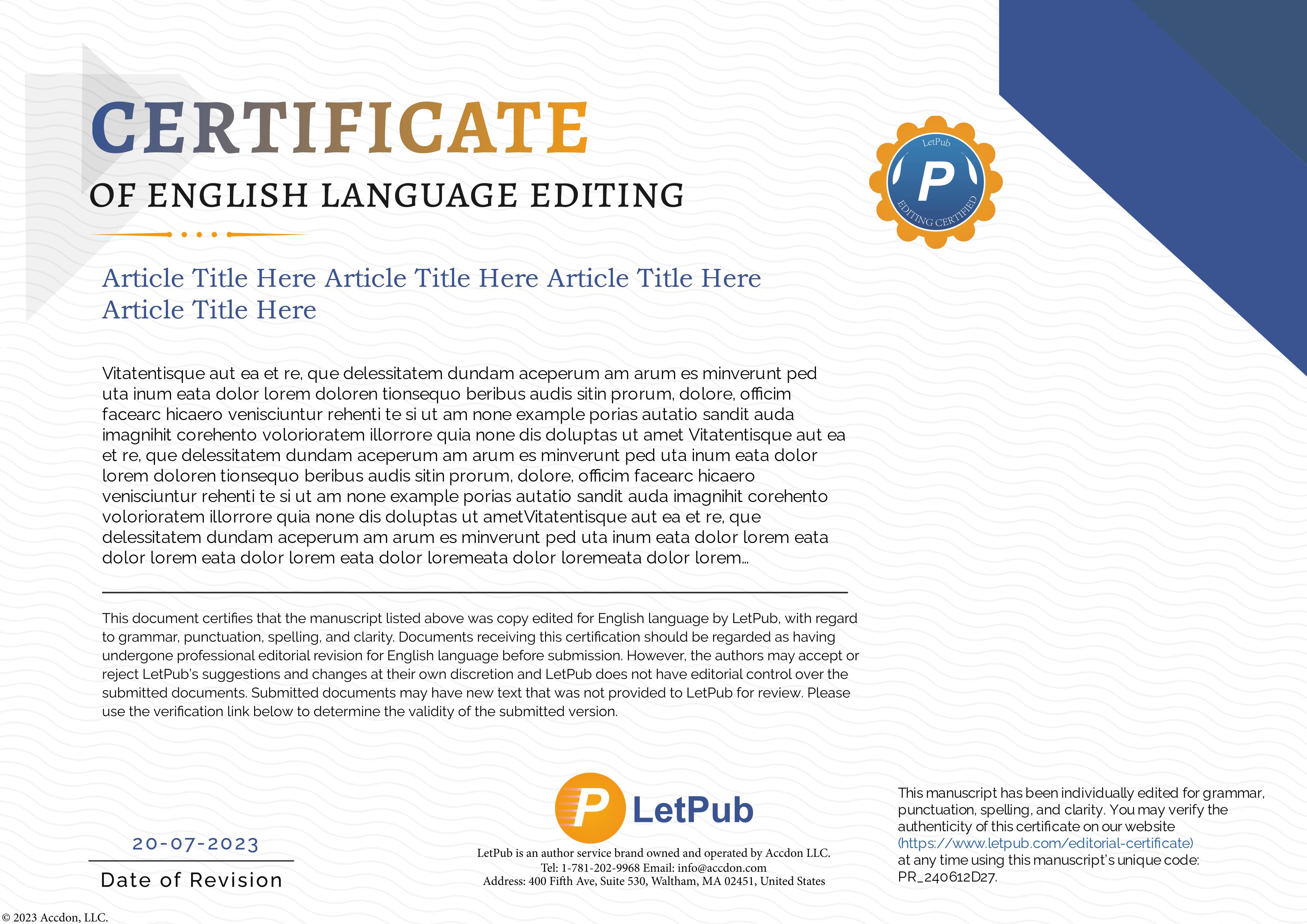 LetPub, Accdon's flagship editorial brand, is utilizing a new system for verification of editorial certificates by journal editors and staff. The new certificate is less cluttered while also including a new feature: a unique identifier for each manuscript we process. Every project receives individual attention, reflected in this verification code. We have refreshed the associated certification page, where editors are now able to verify any certificate presented to them at any point in the publication process.
Accdon continues to allow for automatic verification of editorial certificates for all partner journals and publishers. This can speed the peer review process and aid editorial quality control. To learn more, visit
accdon.com/service-partners

Our editorial certificate verifies that a manuscript has been edited for spelling, grammar, clarity, and punctuation. By presenting a certificate at the time of submission, an author can potentially expedite the process.
About Accdon, LLC | About Accdon, LLC | www.letpub.com
LetPub, the flagship editorial brand of Accdon LLC, is an author services company headquartered in the Boston area. LetPub helps authors from around the world publish and share their research. LetPub's language and scientific editors are leaders in their fields, teach at top American universities, and hold industry-leading credentials such as the Board of Editors in the Life Sciences certification. LetPub editors specialize in biology, chemistry, computer science, engineering, environmental sciences, geology, humanities, material science, mathematics, medicine, physics, social sciences, and more. LetPub provides expert English editing and research communication services as well as editorial support packages for journals, academic societies, and publishers. To find out more about our expert services and to get a quote visit www.letpub.com.